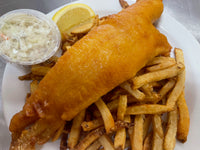 Fish & Chips aren't just for Fridays, we serve them everyday!
Our Famous Battered Haddock Filets served with Fresh Cut Fries, Coleslaw and Lemon. Family Meals Available.
We Aim to please
Stopped in for the fish fry. It was very good. The haddock was a large portion and the fries were very good. Everything was very clean and the staff followed the safety rules and wore masks. Will be going back.

Lydia
I was driving around town aimlessly looking for a local place to have a late breakfast, when I happened to pass by this place. Great little Café. Staff is friendly. Food is made to order. Pies and baked goods look great. Food is great.

Arthur
The greeting as we walked in was very pleasant and even asked if we were first time customers ensuring we knew where everything was , absolutely wonderful. The food was great and the coffee was tasty , we highly recommend this establishment

Paul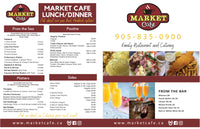 Breakfast Menu
Wide Variety of Home made breakfast options, Fresh and Fabulous!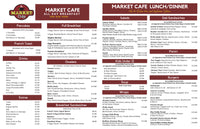 Lunch/Dinner
Try our Famous Fish and Chips and a Fan favourite order of Perogies!